The Blockcrunch – How to Think about Liquidity in Crypto Markets – Michael Feng (Hummingbot)
Published on February 26th, 2019 by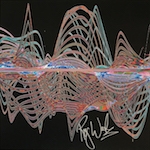 DSholla
Click to download audio version
Do you really understand crypto if you don't understand liquidity? For investors, liquidity in crypto can be a huge risk – but also a big opportunity. 
I chat with Michael Feng from CoinAlpha/Hummingbot on:
Rate and subscribe! Host: Jason Choi (@MrJasonChoi).
Intro music by Phortissimo
Not finance advice. Spartan Capital and/or Jason may or may not have positions in assets discussed on the show. 
---
Resources:
---
Disclaimer: Jason Choi is an investor at Spartan Capital, the hedge fund arm of The Spartan Group. All opinions expressed by Jason and podcast guests are solely their own opinions and do not reflect the opinion of The Spartan Group and any of its subsidiaries and personnel. This podcast is for information purposes only and should not be relied upon as a basis for investment decisions. The Spartan Group and its clients may hold positions in assets described in the episode. Detailed disclaimers available at jasonchoi.me and spartangroup.io/disclaimer
Views: 137